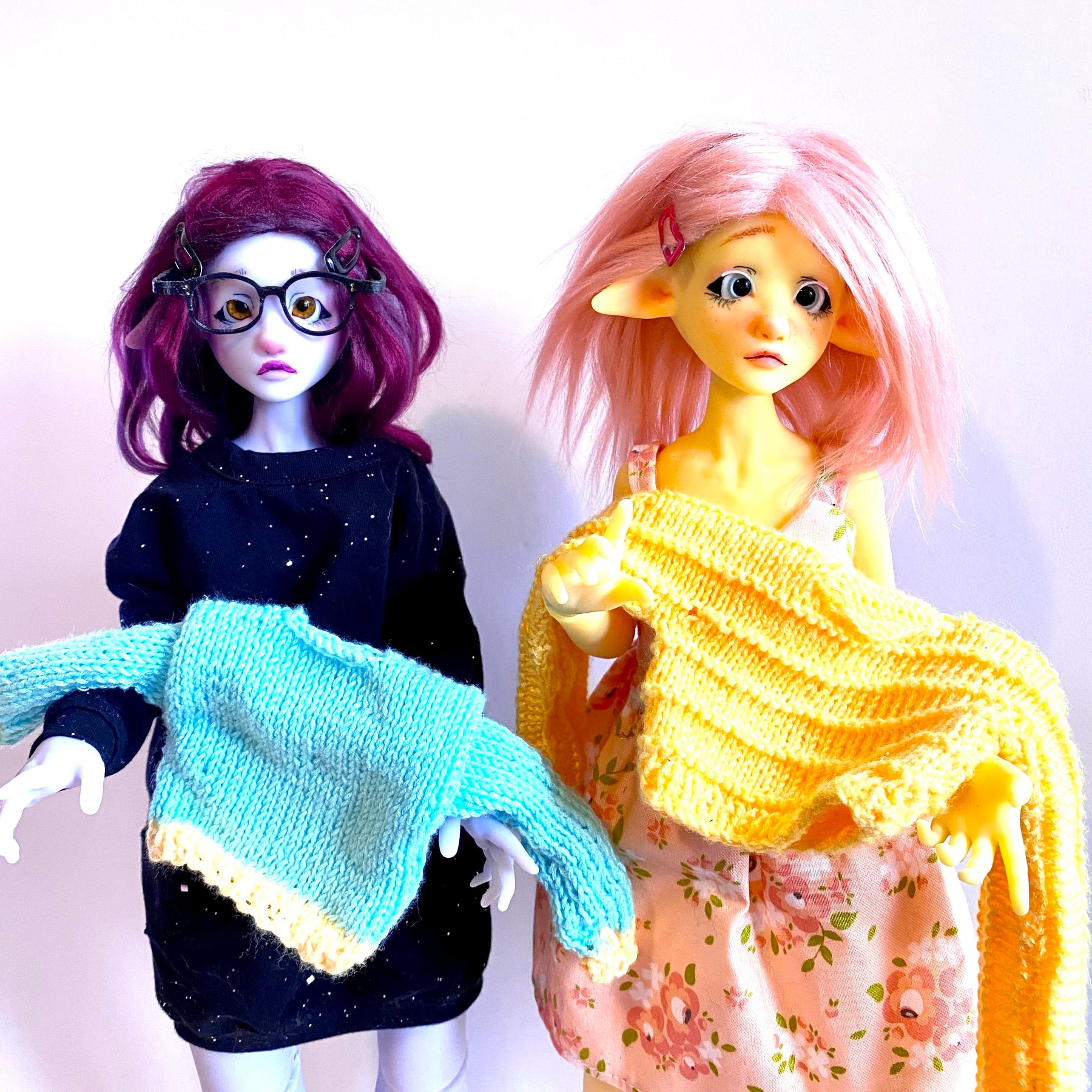 Help Hollow arrive Cozy with some Knitwear!
Okay, so if you've checked out the product pages, you'll know that if you get a full payment Hollow I am going to knit your doll a Sweater and Beanie set. I wanted to chat about that for a second with you!
I actually funded Hollow, all her materials, shipping, prototypes etc. using money I made selling my BJD knitwear. So everyone who purchased- a shout-out to you for helping bring her to life!
This is why I thought it was only fitting to make these sweater sets part of Hollow's package. They'll keep her warm in March-April when they arrive. It will also keep my hands busy through the winter while I wait for the dolls to come back from the caster. 
The sweaters will be knit for the Hollow body type. this means a slightly cropped sweater with long sleeves. They can be cardigans, V-necks, or turtlenecks! There will be colorwork, stripes, lacework. All pieces will be a surprise and one of a kind. 
Hats will be beanies of course. Some might hate ear flaps (with cutouts for her ears!) some might have pompoms, or kitty ears. They will match your sweater and also be one of a kind. 
I will knit a set to compliment the color of Hollow you select. But otherwise, the choice will be random. 
I'm considering doing an add-on option for anyone who wants to purchase a set with a layaway doll, or add a second set to their full payment bundle. 
Let me know what you think in the comments!