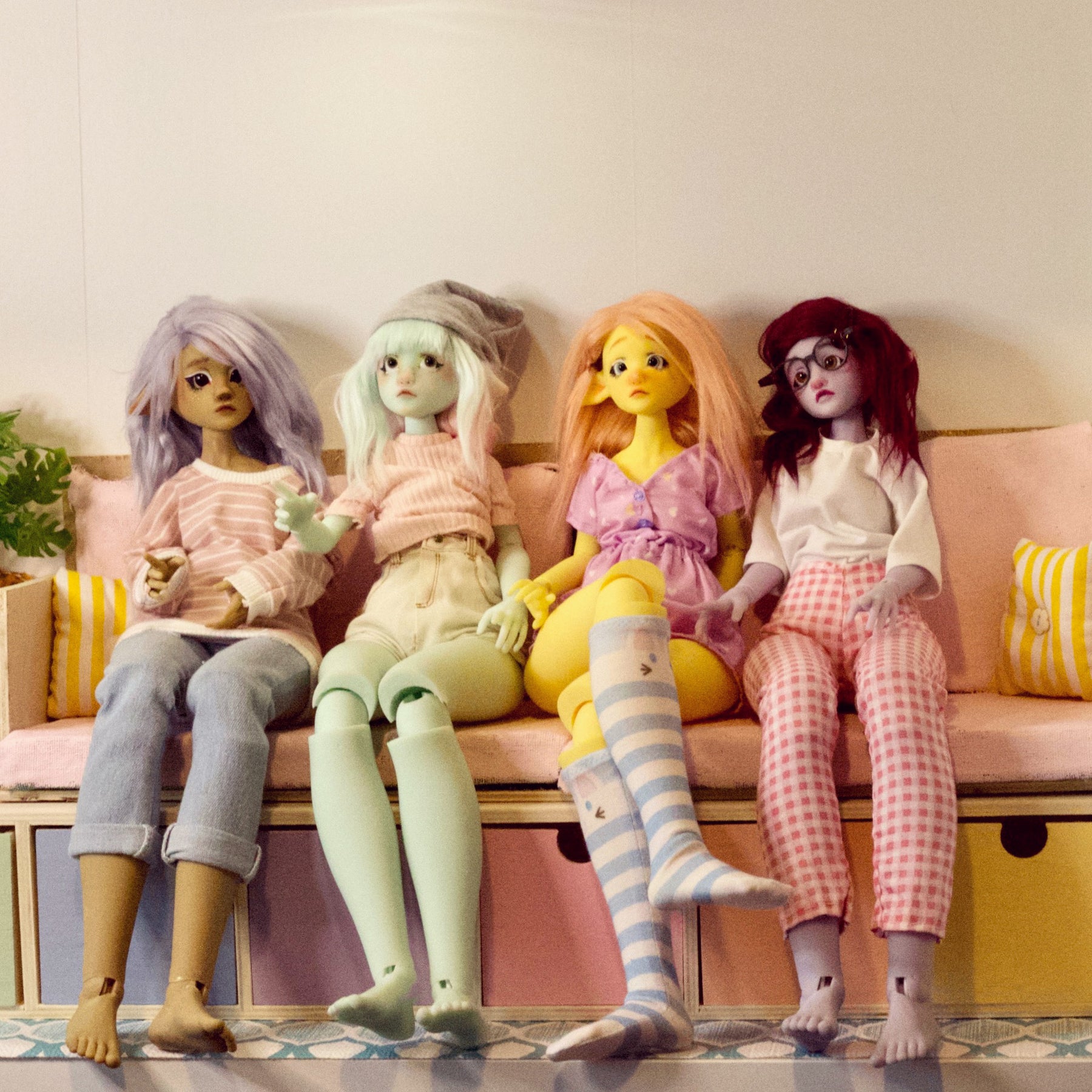 Hollow's Pre-order is closed!
Thank you so much to everyone who ordered, shared, or interacted with Hollow!
The most popular color was Waverly, with Webster, Weslee and Willow in close second! Only three Whisps sold- BUT I expected as much with not having a color sample for her! Next time, I will have samples for each color!
Hollow is going to six different countries too! I am so excited to send her on her travels, but first things first...
I have submitted the order to the caster,  and I am working on packaging, paperwork and more in the meantime! 
Next steps are.. Production! Everyone who ordered a Hollow will get monthly updates via email.  You can also check in with my Coffee and Dollies series for updates on Youtube. The next one will be up October 31 at 3 pm. 
I also wanted to take a moment to point you to two other blogs I've been featured on this month: The first is BJDlife.com, which is Asenva BJD's blog. She did a feature on the Hollows! 
The Hollows and I are also featured on Stellar Revolution Designs Collaborators blog! Learn more about us, and get Waverly/my cute glasses here!
In the meantime, this blog will be used to share news and updates about Dolls and Projects I'm working on, so stay tuned!