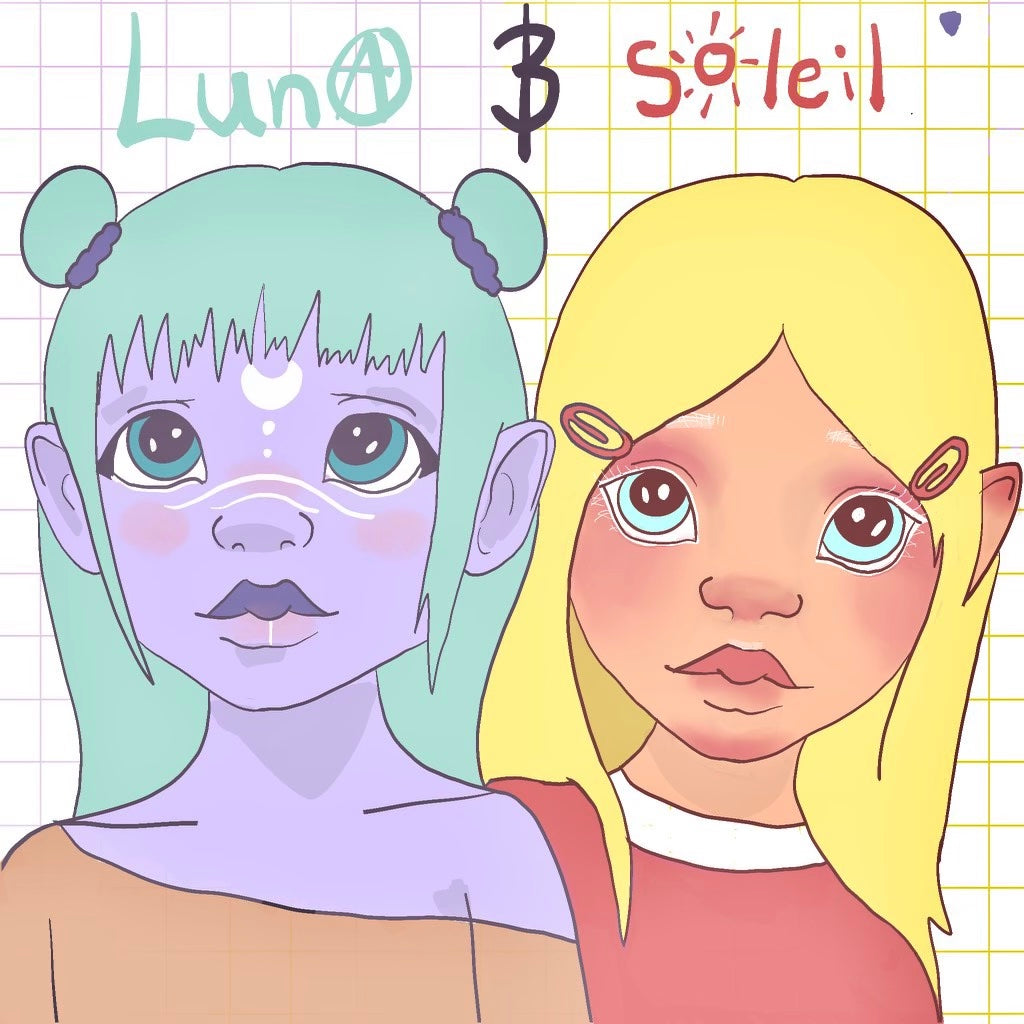 Meet: Luna and Soliel
I would like to introduce you to two new girls! Their names are Luna and Soliel, or sun and moon. They're intended as sisters, but with opposite aesthetics. 
I began working on them shortly after finishing Cricket. since they use the same body, and headback, I was able to create them using my play prototype to ensure a great fit. 
The first print was pretty rough, since I mussed up the symmetry tool and they ended up with these pretty weird head dents.
I tried to buff them out for the photo before correcting the issue in my software. I also made modifications to the faces and fit of the head back. 
I paid extra attention to the lips with them, and the eye shapes. I wanted to use shapes and expressions I hadn't done! This includes little smiles for both of them.
I typically sculpt using neautral faces, and I think you could still paint these neautral. But the little smiles just make me so so happy!