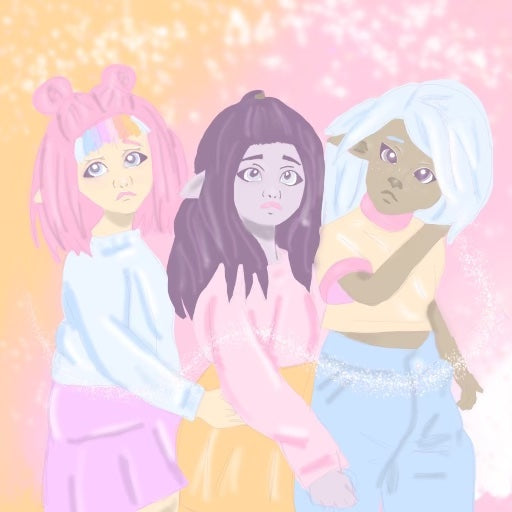 Sodapop and Hollow Preorder 411
Hey everyone! Just putting some helpful info about the preorder here, so you can find everything you need to know about the preorder, the dolls and all that jazz. As always, feel free to dm me on Instagram, or email me from my contact page on the website for and questions! 
Preorder Date
The preorder will open June 1st at 9am EST and close June 30th at 10pm EST.  It is time limited, not quantity limited. 
Color Options
As before, Hollow comes in 5 shades. Whisp (peach), Willow (light brown), Waverly (lilac), Weslee (Yellow) and Webster (mint)
Sodapop comes in 4 non fantasy shades. Sprite (white), Gini (peach), Jones (light brown) and Moxie (dark brown). 
And if you're curious...
 Whisp = Gini and Willow = Jones.  This is for all you potential Body swappers out there, because....
Ordering Options
You can order a full doll of  Hollow or Sodapop in any of their respective colors. This will cost $525 regardless of the shade. 
but
You can also double up on heads! For $625, you can order one midsize teeny tinkers body with both Sodapop and Hollow's heads. This option is ONLY available if you order your doll in Whisp/Gini or Willow/Jones
Layaway and Payment
Your doll(s) can be ordered with the following layaway plans: Full payment, two month and three month. Layaways are automatically charged every 30 days for the term of your layaway.
 Layaways are priced to include shipping cost, meaning shipping is split up over the term of your layaway as well.
Paypal and credit card will both be available as payment options for layaway.
Packaging
After polling for feedback on Instagram, and through email, I have settled on a less packaging-focused doll. I asked if people would rather $525 for a doll with a simple box you can throw away or $550-$575 for a doll in fancy packaging.
Simplicity won! So my dolls come in a custom soft bag, in a simple box.
Full Sets and Extras
Hollow and sodapop's Optional Fullsets include 12mm resin eyes, default faceup, viscose wigs and custom outfits.
The fullsets look like this: 
Faceups and extra eyes will also be available to purchase in the Faceups and extras section of the website. 
Measurements
The dolls both share my Mid size Body, head sizes differ, making Sodapop about 1 cm taller. Hollow is 41 cm, Sodapop is 42. 
Production Time
The dolls are already molded, so it should only take 4-6 months this time once the preorder closes! My ultimate goal is that everyone gets their babies by Christmas. Add-ons like faceup or fullset options may add time (think 1-3 weeks)