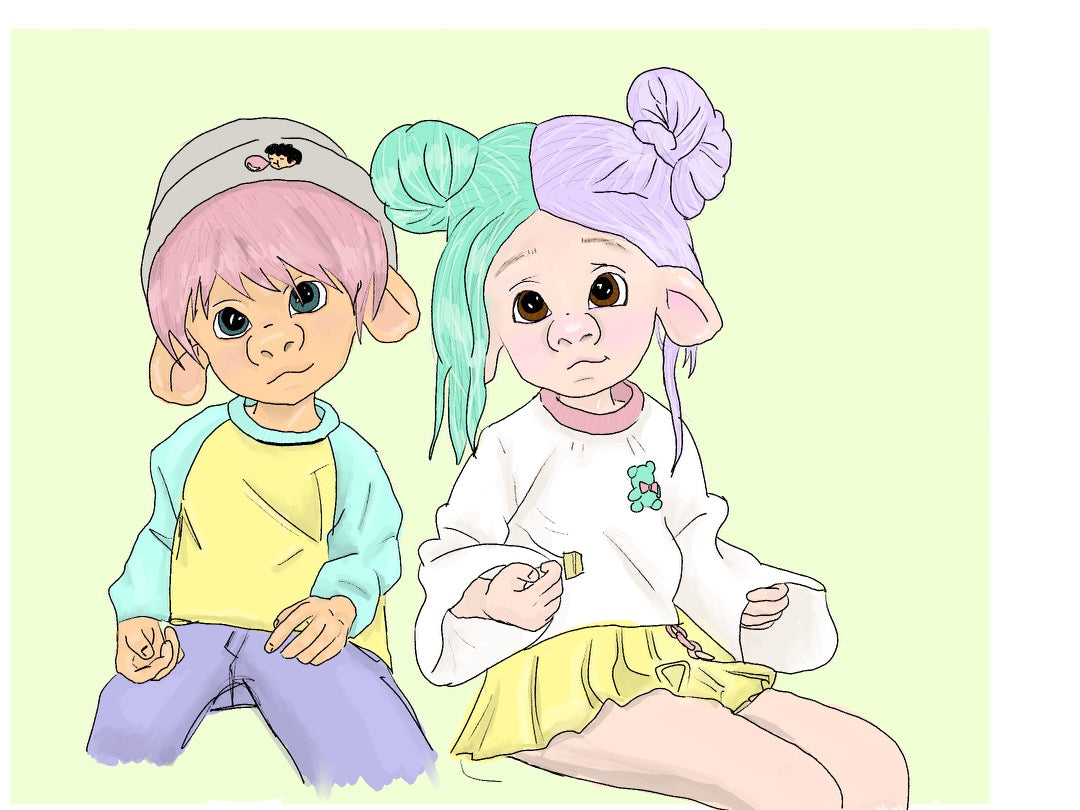 Introducing the newest Teeny Tiny.... CLOVER
Hey everyone! I just wanted to share the news that the next Teeny Tiny is in the works, and it's Clover! I think she's perfect for a Spring release!
I've decided it's not the right time for an MSD clover, but after printing the first prototypes in this little size... It just felt right! If you're curious, you can read more about Clover's sculpting process here. 
I am only offering one sculpt this time, but I am offering MANY colors! There will be pink and tan, but also lilac grey, baby blue, yellow and more!
There will be a few multi colored dolls this time too! These will be true OOAK dolls. There will only be about 10 full dolls available this go around, but many kits. 
This time everything is In stock! This means they will ship out between 5 days after ordering and 3 weeks!
Add-ons like blushing and faceup options are available in the Minis shop collection and may add time. 
I didn't offer this last time, but this time, because full dolls are so limited, if you want a faceup for your kit, they will be available for $35. This is $10 more than full dolls, because I will need to sand the Head piece for you!
Also a lot of peopled bought multiple Kits in the last round!  I wanted to offer a deal for those looking to do it this round! So I am offering the following deals: 
 - Buy 1 kit, get your 2nd 10% off
- Buy 2 Kits, Get your third 25% off
For sizing, I will include a set of 8mm glass eyes with each full doll. 6-8mm both fit though, depending on the look you like. They wear 10.5/11 cm wigs. This is a 3-4 or a small 4-5.